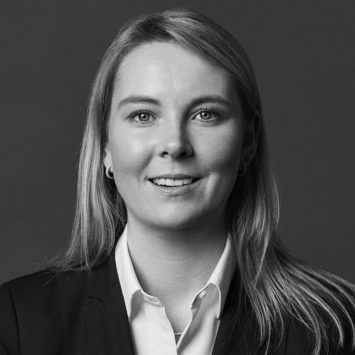 Katharina Kanne
Lawyer – Specialist lawyer for employment and labour law
Katharina Kanne is employed as a lawyer at maat since 2015. She trained in the employment law department of a DAX company, in the employment law team of a major law firm and in an employers' association. Since 2018, she is a specialist lawyer for employment and labour law.
Katharina Kanne advises employers and managers on all individual and collective employment law matters. The variety of her work is an advantage as well as her especially practical working approach. She deals predominantly with dismissal protection and works constitution law. Katarina Kanne conducts many cases before the Labour Courts and acts for clients from the social and health systems as well as the transport and logistics industries.
Katharina Kanne mainly advises and represents medium-sized employers and managers in all employment and labour law matters. Her approach is emphatically practical and success-oriented.