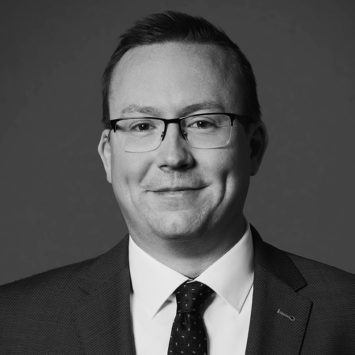 Dr. Nils Börner
Lawyer, Counsel - Specialist lawyer for employment and labour law
Dr. Nils Börner studied in Jena and was admitted to the bar in 2012.
From 2012, he initially worked for Daimler AG for two years in the department for company pensions and additionally graduated on the topic "The fund-accessory company direct pension promise". He joined Förster & Cisch lawyers in 2014 and was appointed managing partner in 2020. He is a Specialist Lawyer for Employment and Labour Law (since 2019) as well as the author of numerous publications in the field of occupational pension law.
Dr. Börner consults clients in all aspects of labour law with a special focus on company pensions law. Here, his expertise not only comprises legal advice on any issue of occupational pensions. He also has specific litigation experience about pension adjustment issues, reorganization of company pension schemes and proceedings against the social security funds of the construction industry (SOKA- Bau). He primarily advises companies in the pharmaceutical and automotive industries, as well as other employers and their pension providers.
Dr. Börner is particularly involved in advising and representing clients on issues of occupational pension law. He represents and advises employers and their pension institutions.