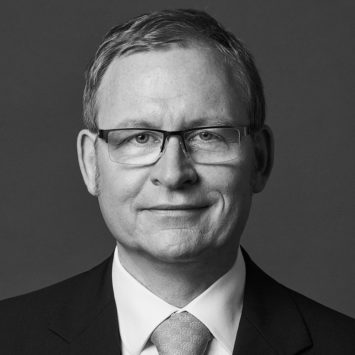 Christian Betz-Rehm
Lawyer, Partner – Specialist lawyer for employment and labour law
Christian Betz-Rehm was admitted as a lawyer in 1997 and obtained the qualification as specialist lawyer for employment and labour law in 2001. Prior to becoming a partner at maat, he worked as an employment lawyer and occupational pension schemes specialist in the international commercial law firm Noerr where he ultimately headed the interdisciplinary Occupational Pensions Schemes Practice Group.
Christian Betz-Rehm is widely experienced in employment and labour law support in transactions, privatization and personnel reduction measures. The main focus of his expertise is occupational pension schemes including supplemental pensions for the public sector. He also acts in employment law litigation, advising and representing on collective employment law matters as well as corporate directors' and officers' matters. He regularly conducts litigation before the Federal Labour Court on occupational pension scheme matters and is a co-author of the commentary on the Occupational Pensions Act (BetrAVG) and a handbook on employment law in the public service.
Christian Betz-Rehm works mainly on occupational pension schemes and employment law litigation. He acts, inter alia, for major insurance companies and hospital owners.