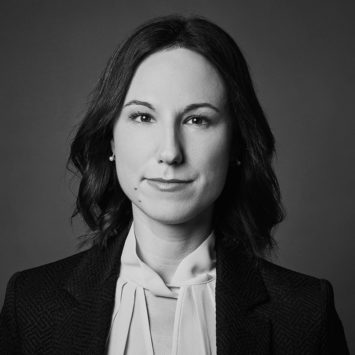 Cora Alexandra Kosch joined the maat team as an associate lawyer in March 2021. Previously, she worked in the areas of white-collar crime and compliance at one of Germany's leading commercial law firms, with a focus on labour law. Ms Kosch specialised in employment law during her training and completed part of her legal traineeship in the HR department of a large Hamburg media company.
As a lawyer, Ms Kosch mainly advises large companies and groups with a focus on finance and insurance as well as the manufacturing industry. Her advisory work includes matters of individual as well as collective labour law, with a focus on extensive restructuring and reorganisation measures. A further focus of Ms Kosch's interests lies at the interface between labour law and criminal law as well as in the area of compliance.
Ms Kosch mainly advises large companies with a focus on the finance and insurance sectors, among others. She provides comprehensive advice on individual and collective labour law. She is particularly interested in the interface with criminal law and the area of compliance.