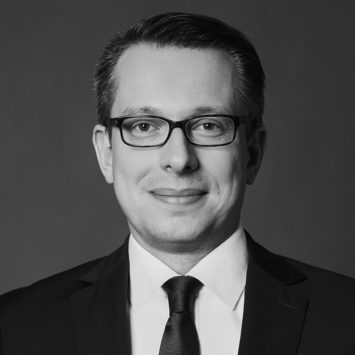 Philipp A. Lämpe
Lawyer, Specialist Lawyer for employment and labour law
Having passed the law exam and the legal clerkship with a focus on labour law, Mr. Lämpe started as a lawyer in 2012 at the Wiesbaden-based law firm Förster & Cisch, known for its specialization in occupational pension law, becoming managing partner 2020. In 2018, he qualified as a Specialist Lawyer for Employment and Labour Law. He enjoys a reputation throughout Germany as an expert in occupational pension law, being co-author of the Munich Handbook of Labour Law and publishing many specialist articles on occupational pension law. Since 2023 he is Counsel at maat.
Mr. Lämpe has comprehensive knowledge of general labour law as well as extensive experience in the field of occupational pensions, in particular giving opinions on complex legal issues and in negotiating with workers' representatives. He also advises clients on statutory and private law insolvency protection. A further focus lies on pension litigation, e.g. concerning pension plan reforms and pension adjustment issues as well as disputes with the social security funds of the construction industry (SOKA-BAU).
Mr. Lämpe is an expert in representing and advising on occupational pension issues with many years of litigation experience.