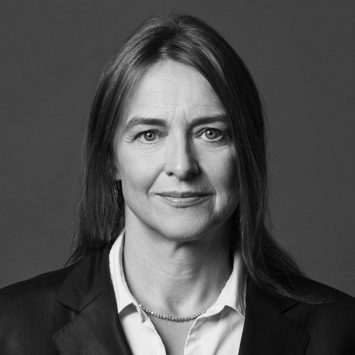 Dr. Brigitte Huber LL.M.
Lawyer, Partner – Specialist lawyer for employment and labour law
Dr. Brigitte Huber is specially qualified in employment and labour law and a recognised expert for occupational pension schemes. She began her career as an employment lawyer with Baker & McKenzie and for many years specialized on legal issues of occupational pension schemes at Watson Towers and Aon Hewitt, inter alia, as head of the Legal Department there. She then headed the Practice Group Pensions at KPMG Legal until she became a partner at maat in 2012.
In her specialised area of occupational pension schemes, Dr. Huber both conducts litigation and provides legal opinions and consultancy including on reorganisation projects and transaction processes. She also frequently deals in English with cases of international companies. Dr. Huber is a member of the Employment Law Committee of the aba (Arbeitsgemeinschaft Betriebliche Altersversorgung – the German Association for Occupational Pensions) and is co-author of a commentary on the Act for the Improvement of Company Pension Plans (BetrAVG).
Dr. Huber is a recognised expert for occupational pension schemes and acts for many international companies in employment law.